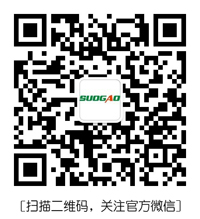 Your location:Home - About Us - Leadership speech
I have been in the electrical industry to climb roller has not juvenile head, by my own hand to start the high has entered into the sixth year, the company's website third major revision success, the company will enter into another high, components - > shell cabinet - > High - low voltage complete sets of equipment, the company has a complete industrial chain, the company strictly in accordance with ISO9001 quality management system certification program and standard organization, through quality system to improve our work efficiency and service. Now rely on standardized service, orderly management, every customer information recorded, not only well documented, and resource sharing, the effectiveness of information resources can give full play to. And achieved the standard of production, supply, sales management, and strict control of the product design process, so that the product quality in the source has been guaranteed to improve the efficiency of production and business efficiency, and more effectively strengthen the contact between the enterprise and the user, so that we can provide excellent product solutions to customers in a timely manner. On behalf of the company all the staff of the company, the people of all walks of life to give high help for so many years, to express loyalty to thank! At the same time, welcome new and old customers to visit our company to inspect and guide the work of!
General manager: Gao Yang
Zhejiang High Electrical Technology Co., Ltd.
2015 03 08