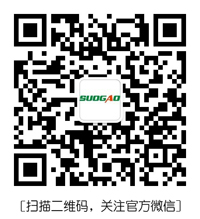 Your location:Home - About Us - Enterprise profile
Zhejiang High Electrical Technology Co., Ltd. is a collection of power equipment R & D, manufacturing and sales of modern high-tech enterprises. The company has advanced CNC machining equipment and testing equipment, products using the latest national and international IEC standards. The company has a complete quality assurance system, and has passed ISO9001 quality system certification. The company mainly produces high and low voltage complete sets of equipment, power transformers, electrical components, stainless steel cabinet frame, etc., products have been awarded the CCC certificate and the national authority of the Certification Center issued a report of product type verification. In the continuous improvement of production technology, technology to ensure the quality of the premise, the company's production of a variety of products to scientific and reasonable implementation of the standards promulgated by the state.
Company in accordance with the ISO9001 quality system certification procedures and standards for the organization of production, through the ISO9001 quality certification work to make all aspects of our work efficiency and service have been improved and perfected. Now rely on standardized service, orderly management, every customer information recorded, not only well documented, and resource sharing, the effectiveness of information resources can give full play to. And achieved the standard of production, supply, sales management, and strict control of the product design process, so that the product quality in the source has been guaranteed to improve the efficiency of production and business efficiency, and more effectively strengthen the contact between the enterprise and the user, so that we can provide excellent product solutions to customers in a timely manner.
The company has a highly educated, high-quality, full of vigor and vitality of the design and development team, with several senior industry experts as the core, a number of lapping professional young R & D personnel as the backbone, products to constantly.
We will work together with the friends of business, in the industry market is a competitor, but also partners, together to create a good living space, shared interests, shared wealth.